Zoom has become quite a frequently used application, or web software that is in the demand especially since the pandemic. To find the best laptops for zoom video conferencing there are some of the essential features to prefer. These include audio quality, webcam, speakers and of course microphone. If you do not get them at best at least, there is no significant advantage you are going to get from those. Today, we have narrowed down the list of best performing laptops for zoom communication which shall help in the longer run.
As now, video calls and conferences are much preferred than just having audio meetings or traditional calling methods, Zoom is the number one platform. To communicate effectively, you must get your hands on the best-selected laptop for video conferencing. It can be for your important business zoom meeting, having everyday talk sessions or accessing important documents through zoom sessions. An affordable laptop having important features like webcam, mic, audio equipment would be the perfect pick. But, as there is a lot to multitask besides zoom conferencing, it's vital you get a laptop with good overall performance.
Without any further ado, we will move towards our list of best zoom laptops that we have selected from the list of ASUS, Lenovo and HP laptops.
HP ZBook Studio Studio G3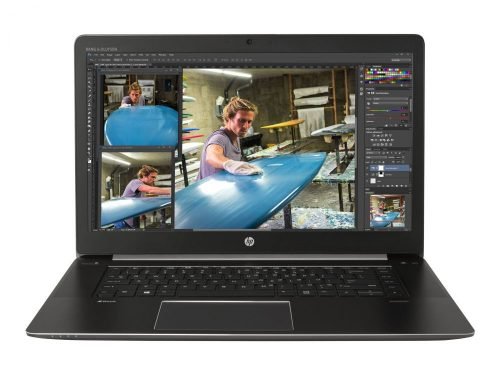 15.6 in, 1920 x 1080
| 8 GB RAM
| Intel Core i5 6th Gen. Processor
| 500 GB HDD
| Windows 10
Among the best laptops for video conferencing, the HP ZBook Studio is at the first spot. Firstly, this laptop is great for video calls with its large screen of 15.6-inch that delivers a full HD Resolution of 1920 x 1080.  Of course, there is also a web camera integrated in this laptop with a wide display and a good graphics. No matter, it is able to provide a great video conferencing experience whether you are in a professional meeting or casual talk spree.
The other features of the laptop include 6th Gen Intel core i5 processor that is armed with the turbo speed of 2.8 GHz. The 500GB hard-disk drive storage means you can easily record lengthy zoom sessions or meetings very easily. The 8GB RAM blended with the storage lets you multitask around, without any delay or unusual pause.
ASUS TUF A15 Gaming Laptop Ryzen 5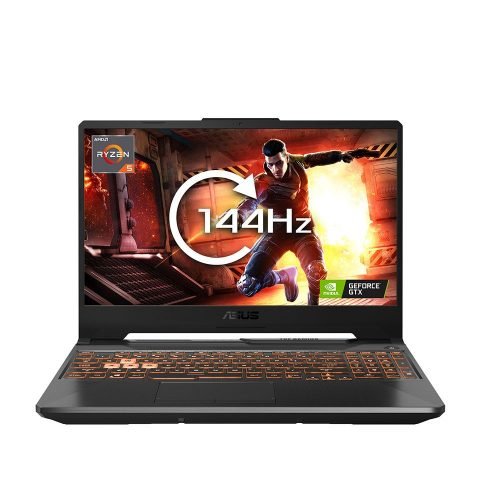 Windows 10
| AMD Ryzen 5 Processor
| 512 GB SSD
| 15.6 in, 1920 x 1080
|8 GB RAM
| NVIDIA GeForce GTX 1650 GPU
The ASUS TUF A15 hits the second spot in between the best performing zoom laptops. This is one of the best ASUS laptops that is more perfectly designed for gaming. But its brilliant features, and colourful full HD display make it an ideal option for zoom video conferencing. It comes with an enhanced storage capacity of solid-state drive 512GB storage. This means not only you can record your zoom calls or meetings, but you can also store them without having any second thoughts.
This laptop is based on Windows 10 which makes it more easy to install Zoom and handle other tasks along with best updates. There is AMD Ryzen 5 processor featured in the ASUS TUF A15 which makes this laptop speedier for everyday operations and casual work computing. The MIL-STD-810H battery power of this laptop makes it a long-lasting laptop so you can continue on your long daytime meetings without worrying about plug. Another one of the important specs of this laptop is its 15.6-inch full HD IPS display that comes with the whopping refresh rate of 144 HZ. You can have your everyday video conferences with the best viewing experience and comfortable display angles.
Lenovo Legion 5i Laptop i5
Windows 10
| Intel Core i5 10th Gen. Processor
| 8 GB RAM
|15.6 in, 1920 x 1080
| 256 GB SSD
| NVIDIA GeForce GTX 1650 GPU
Who doesn't love a rock-solid gaming laptop that does everything a versatile user demand? The Lenovo Legion 5i is one of the best gaming laptops from Lenovo that is also excellent for creative computing. This Lenovo laptop undoubtedly turns out to be great for zoom video conferencing owing to its 4k quality display and extra features. It sports a large 15.6-inch screen that is packed with the full HD Resolution of 1920 x 1080. The refresh rate of 144 Hz makes the display one of the fastest and more responsive for any operations like zoom video sessions.
Additional features in the Lenovo Legion 5 includes Dolby speakers that are known for their bass sounds quality. With these speakers, you can have a professional meeting setup with your zoom conference and enjoy all the audio loud. There is an HD webcam right on the top of the display that is equipped with good camera quality for video calling. Besides all the requisite features, this laptop come packed with the fastest processor and SSD storage. With these specs in combination, the Lenovo Legion 5 performs extraordinary for multitasking as well as heavy computing.
Bottom Line
The best zoom video conferencing laptops can take your experience from the ground level to the top tier spot. You can enjoy your everyday sessions, important meetings, international webinars and much more when you have the right laptop. If you are the one who has to be on the zoom conferences all day long, these laptops should be ideal pick for you. You can check all of them out at Laptop Outlet UK, and also avail free delivery on all mainland orders in UK. For those who are students, they can also get up to 15% discount on all products with their student beans ID.